Worldia issue new type U-Waved Tipped PCBN Insert to promote super hard material machining.
Worldia issue new type of U-Wave tipped PCBN Insert to promote the high efficient, low-cost machining for related industry.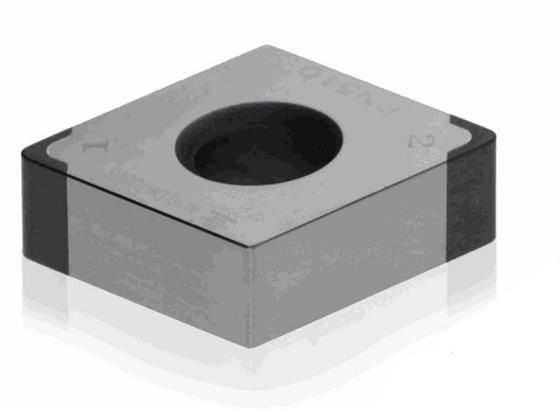 Feature:
1. Reasonable structure with U-waved PCBN tip, WORLDIA patented products.
2. Adopting vacuum brazing technology, with large welding area to let PCBN tip tightly wrapped on carbide substrate.
3. Solve problems of insufficient wielding area with traditional triangular diamond tip, such as tip shed when machining high hardness materials with large feeding.
4. Due to small effective cutting area itself when cutting, our this patented product save the cost for high price PCBN material.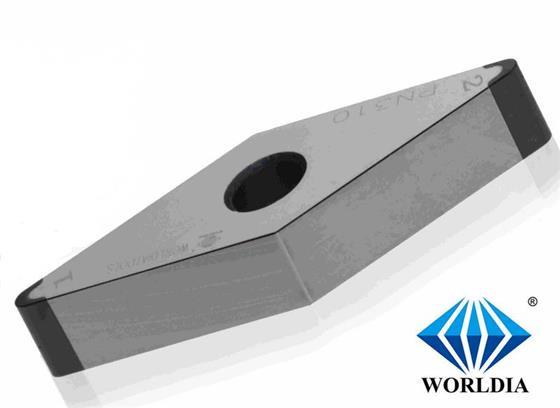 Materials:
Substrate: High toughness CBN blanks and tungsten carbide body
Quality control:
We have dedicated team of quality control and precise equipment to keep good and stable performance for our products and processing services.
OEM/ODM Service:
We can tailor-made various types of PVD Coating CBN Inserts according to customers' different requirements.
Worldia is a professional supplier of PCBN Inserts(standard and nonstandard) of Hard Turning based in China.
We offer lots of diamond cutting inserts with super quality, high performance and competitive price.