Features and Benefits of PCBN:
1. Excellent surface finish
2. High speed turning, high performance
3. More flexibility in machining
4. Less investment in machines
5. Not required coolant
6. Easier in recycling and treatment of chips
7. Easier in removal of outlet of chips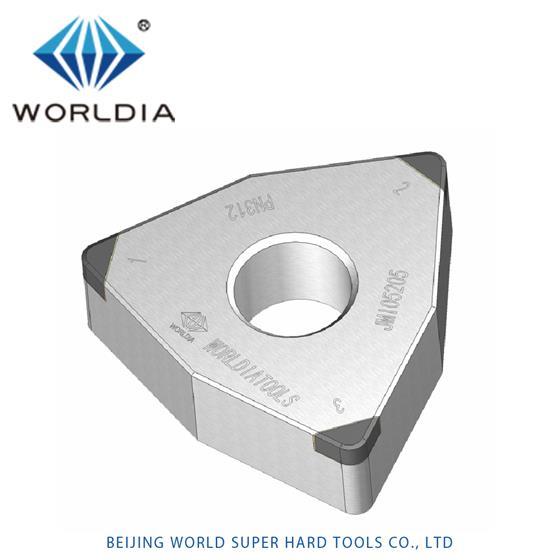 Application:
Machining for steel, stainless steel, cast iron, non-ferrous materials, high-temp alloys, harden materials.
Material:
The tool bit uses premium PCBN blanks manufactured by world famous companies.
The body part uses high quality tungsten carbide.
Worldia Mini Tipped PCBN Insert:
1. Premium CBN materials, mini tip, less cost and better performance
2. Clear mark of PCBN material makes it easily to recognize
3. Clear numbers of tips make the insert easily to management
4. Special brazing technology, firmly brazed
5. Mini tip inserts can reduce the cost of cutting tools. The max AP=0.5mm
6. Clear Serial Number on carbide substrate makes it easily to track the inserts quality and the feedback information.
Technical Specifications: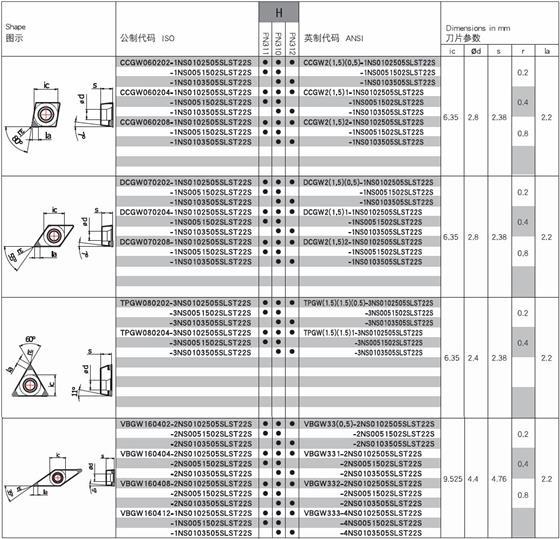 Packaging: Our PCBN Insert can be packed with standard packaging similar to the above sample,
and also various non-standard packaging as request.
Quality control: We have dedicated team of quality control and precise equipment to keep good and stable performance for our products and processing services.
OEM/ODM Service:
We can customize the tool as you wish, and laser markings as required. Our business partners are all over the world including some cutting tool industry giants.
Contact :
We ready to work together with friends from different walks of life to promote the development of super hard materials and tools industry, and also global agents are welcomed.
As a specialized PCBN Insert manufacturer and supplier in China, Worldia(for short) also provides a wide range of products including diamond engraving tool, PCD saw blade, PCD diamond scribing wheel, and much more.